Cows in the mountains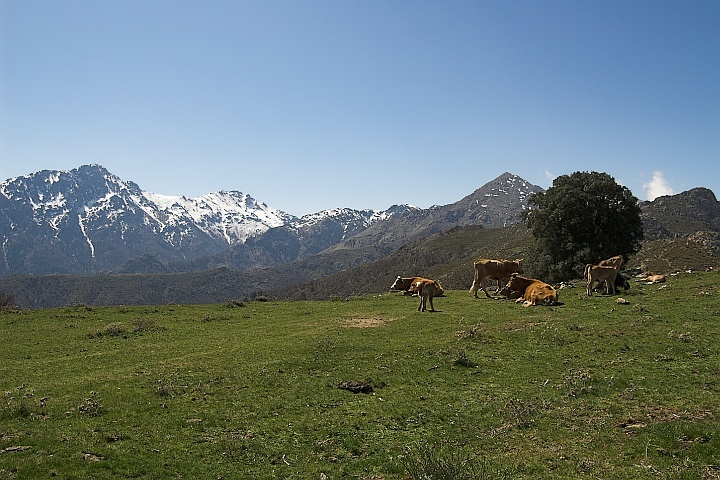 This is a view from the mountain ridge between Bocca di Battaglia and Monte Tolu. The mountains in the background are Monte Padro (Monte Padru in Corsican; 2390 m), Capo la Sellola (Capu Sellola; 2273 m) and San Parteo (1680 m).
The photo was taken in April 2006.
Related pictures