Église de la Trinité in Aregno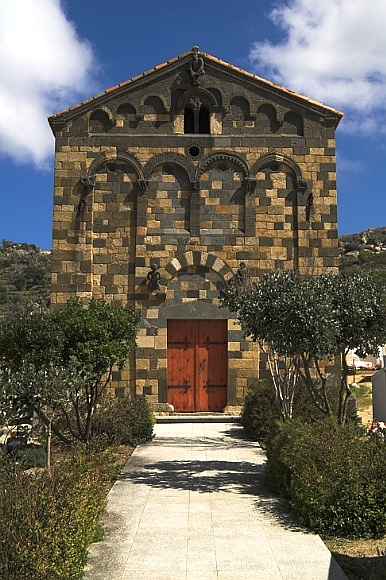 Église de la Trinité e San Giovanni in Aregno was built in Pisan Romanesque style in 1177. It is made of white, dark grey and pale yellow granite blocks, with uncommon sculptures of beasts and primitive human figures on its facade. It is situated in Aregno cemetery, near Calvi and Ile Rousse.
The photo was taken in April 2006.
Related pictures